SEO
Wix vs WordPress- Which one is better ?
Are you in the process of building your own website and still contemplating which website builder to use? Although there are many choices available for you to choose, nowadays many have either chosen between WordPress vs Wix. These two website building platforms among the top 2 popular ones as they share almost similar features.
Despite being categorised as a similar platform, WordPress and Wix have different approaches. WordPress is actually a Content Management System (CMS) while Wix is a website builder. But what are other apparent differences between these two? Which one is easier to use?
There are many reviews on WordPress vs Wix if you search upon them online, but some reviews may not be helpful enough for you to make the decision.
Deciding to choose is not an easy thing to do. WordPress and Wix have become popular and widely used among many website owners. In general, WordPress requires steeper learning curve but it is highly customisable while Wix is easier to use but less customisable.
We are here to list down 8 differences you should consider before choosing either WordPress or Wix to create your website We have come up with the best comparisons that can be useful for your take.
#1 What is the main difference between WordPress & Wix?
Wix is suitable for beginners as it does not involve much of coding work to do, while WordPress on the other hand, is an open-source content management system. You are required to have at least basic knowledge in HTML/CSS.
In other words, WordPress allows you to build a website from scratch. Wix already has everything built and ready for you. You need to have technical knowledge on how to use WordPress and it is more powerful than Wix. If you are a starter, you can start creating your website with Wix as it allows you convenient assistance where you can personalise your own site.
Wix simply serves as a platform for you to build a professional-looking website easily and quickly, with pre-designed templates, built-in security, and in-house features prepared for you. WordPress, on the other hand, is good for those who want to create complex sites, that give you full control and flexibility. What you need to do is to find hosting, install plugins, run updates and more.
#2 Which one is cheaper?
Typically, everyone would opt for a cheaper option. But there are also some who would prefer paying more for extra features. The cost of building a website plays a role and most importantly, you want to costs spent fall within the budget.
Wix:
The basic website builder is free, but it comes with two disadvantages; Wix adds advertisements on the top and bottom of your website, this may not look that great to the public view. Another one is that you cannot use your own custom domain name. Your website address will be written as username.wix.com/sitename
This basic does not offer add-ons like Google Analytics, eCommerce, Favicons and more. In order to get more features and remove ads, you can upgrade to premium plans.
Wix premium plans differ according to storage and bandwidth limitations. You have the options to pay monthly or yearly:
Unlimited plan ($12.50/month)
eCommerce plan ($16.50/month)
WordPress:
WordPress is free for anyone to use as it is open-source, but you will need to have your own domain name and web hosting.
There are a number of WordPress hosting providers available for you to choose. You can start with a basic plan with a WordPress hosting provider like Bluehost costs at $2.75 per month that includes a free custom domain name.
If you have extra budget to spend, you can sign up for WP Engine which will cost you $29 per month. The more features, themes and plugins you want to use, the more expensive the cost of a WordPress site as you have to spend for a premium option.
#3 Which one is easier to use?
Of course, the learning curve for WordPress is steeper compared to Wix. Many people actually choose WordPress as it offers flexibility. But since WordPress requires more technicalities, it'll be more complex.
On the other hand, with Wix, you can design and build everything easily because everything is readily featured on the platform. Wix is a What-You-See-Is-What-You-Get (WYSIWYG) website builder; so you can easily click and type for your web page. It is designed and built specifically so it's easy for non-developers to use. You can learn how to use Wix a lot quicker.
#4 How does the design & layout work?
Design and layout are two things that WordPress can top Wix. If you're comfortable with coding, WordPress enables you to make changes to the website structure.
WordPress also has a free layout or topic features for you to use so you can make your website looking decent. However, if you want to make it look more advanced and stylish, you will need to buy some of the paid layouts.
WordPress premium topics are priced between $25 and $299. Again, if you have the knowledge in coding, you are allowed to make changes to the theme on your own.
As for the template, WordPress offers free templates or themes, but if you want to create a better-looking theme, you will probably want to buy one of its premium options which will cost you between $25 and $255, the same range as the premium topics. Keep in mind that the amount you pay will give you protection against bugs and unnecessary updates. It will be worth the price.
Wix, on the other hand, will allow you to choose over 500 templates. All these templates are categorised by niche and it comes with example content, to give you a rough idea of what your site may look like. Each template also has built-in features which are relevant to the niche you selected.
For coding, you are given access to the Wix code template, but it's advisable to make some changes if you're skilled enough. There's drag-and-drop editor which will make your process of building up the website much easier and faster.
If you don't mind how your website can turn out, you can use Wix ADI. It is a design-assisted tool that will help create the website. All you have to do is to answer questions related to your site's purpose as well as your design preferences.
#5 Which one has the best extras on Apps & Plugins?
Apps and plugins serve the same function as they let users have extra functions to the websites. Some examples include adding social media feeds. There are also other apps and plugins that can help the website owner to keep their SEO updates.
As an open-source platform, the codes by WordPress are available to everyone to utilise and adjust. Any software engineer or coder can make use of WordPress to make their theme or plugins for others to buy or download.
This is one of the reasons why WordPress users have extended to more than 75 million sites. As more individuals and organizations start to create their sites, WordPress continues to grow over the years. WordPress has over 55,000 plugins This will give you a good impression on how big WordPress is.
The way that WordPress is so huge is likewise prone to issues. Anybody with a bit of coding knowledge can create a theme or plugin for WordPress. But take note that this comes with a lot of risks.
From this point of view, while WordPress gives you huge amounts of adaptability with convenient tools, a great deal of them are pretty much mediocre.
Contrarily, Wix isn't an open-source stage. This implies that it is only their private development team can set up the tools. Subsequently, Wix's instruments are completely incorporated into the web builder.
Wix is also expanding its Apps Market, so you can add a lot more functions to a Wix website. These Apps are fully integrated, so you don't have to worry about installation.
#6 Which one is better for blogging?
WordPress and Wix are compatible with blogging, but each offers different features on their platform.
WordPress was established as a blogging site and it offers the option to feature a single image across the top of a blog post. It also shares the ability to backdate posts or set it into a private mode.
However, WordPress doesn't have a free library of media, instead, bloggers have to locate their own images or get copyright-free images online.
Wix has the same basic blogging features like WordPress. You can post articles and include tagging and categories. Unlike WordPress, Wix can archive of free images, videos, GIFs and other media for you to use.
Wix does not have comment function and it's likely you can only opt for Facebook comment feature, which will not look nice on the site. WordPress, on the other hand, has its own commenting section which can be posted among the WordPress community.
WordPress is a better choice for blogging compared to Wix. WordPress offers more blogging features.
#7 Which one is better for e-commerce?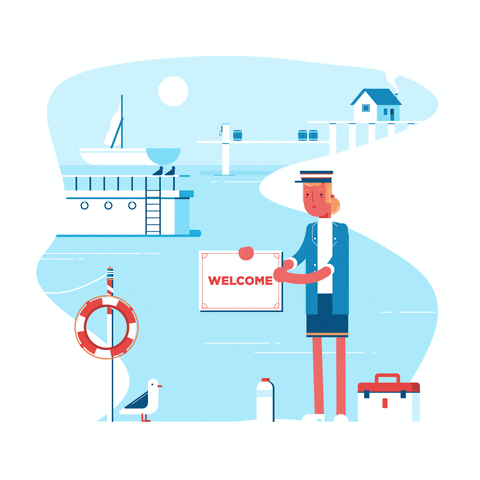 If you want to start a business on your blog, you must want to create a blog that is compatible with e-commerce. Comparing WordPress and Wix, Wix catches up first on this one as it has e-commerce built-in feature. All you have to do is to sign up to the e-commerce pans.
As for WordPress, you need to install the e-commerce plugin. There are some free plugins which you can choose, but there are also some which you have to pay for better and additional features. Some of them include WooCommerce, BigCommerce and Shopify as well as other e-commerce plugins like the subscription-based MemberPress or the digital download plugin Easy Digital Downloads.
If you're planning to set up a big online store, the e-commerce features on Wix might not be suitable for you. It is suitable if you are just planning to sell some things like merchandises. WordPress will be a better option if need a want your site to serve as an advanced e-commerce site.
#8 Which one is more optimised in terms of SEO?
As all of you might already be aware of Search Engine Optimisation (SEO), it is a process of making changes to your website in order to improve the chances of being ranked top in Google, Yahoo or other search engine result pages. Both WordPress and Wix rely heavily on apps or plugins when it comes to SEO.
For WordPress, the plugin that you need to install for SEO is Yoast. It is the best SEO plugin for WordPress and has been installed by more than 5 million websites. You can choose to either use the free or premium version, but be reminded that the free service has limited features. Yoast premium will cost you $69 to use for one WordPress website and it offers great SEO features like editing metadata, internal linking suggestions and redirects.
Wix also has great SEO plugins, the most popular one is Site Booster. It is free if you're signed up to Wix's Unlimited plans, but for Free and Combo plan subscribers, there will be a charge of $3.44 per month.
Site Booster also has features as Yoast does. This includes embedding your own company address in search results, targeting specific keywords and tracking on the site's performance.