Web Development
Everything You Need To Know About UX Design In Singapore
There are many aspects that go into creating a great website. It's important to understand them as they contribute to creating a successful business that, hence, would bring more viewers to your site. One of them is user experience also known as UX and in this article, we will be discussing what it is and why it's important. This article is for you if you want to enter into the UX design profession, better grasp the function of UX design, or even employ a UX designer.
What Is UX Design?
The interaction between a product and the person who uses it is known as user experience (UX). UX design is concerned with creating things that are simple to use and enjoy. It's about meeting users' demands while not distracting them from the product's overall experience.
Moreover, user experience (UX) and user interface (UI) design are frequently confused. Despite the fact that they collaborate closely, they are not the same.
Pros Of UX Design
Resources, development time, and expenses should all be optimised
By incorporating UX design into your development process, you'll be able to identify and fix the majority of the usability issues that arise during and after the development. Before going to production, UX designers can anticipate the needs of users and, as a result, ensure that the design is both flexible and scalable so that it can grow with users in the future. Adopting a user-centred approach to UX design will save you a lot of time, money, and resources.
Boost client acquisition and retention
When it comes to recruiting and maintaining consumers, a solid user experience provides you a substantial competitive advantage. The more visually beautiful and intuitive a solution is, the easier it is to gain people's trust. As a result, you'll have a better chance of attracting users, converting them into customers who will want to use it again and tell their friends about it.
Get more information on user involvement
Engagement metrics are extremely useful since they reveal what your consumers value and what motivates them to buy. You provide an experimental environment for your clients to interact with your solutions by enhancing the user experience of your platform. You can precisely assess performance on a new level and create an offering that converts consistently based on the engagement data you get.
Best UX Designers In Singapore
1. Mapletree Media
| | |
| --- | --- |
| Address | 1 Irving Place The Commerze @ Irving #08-01 Singapore 369546 |
| Operating hours | Weekday (9am – 6pm), Weekend (Closed) |
| Contact | +65 9627 6717 |
Mapletree Media is considered amongst the top-grossing companies in Singapore that are titans in the digital world. Aerospace Singapore, ReFa and Thomson Medical are just a sliver of past clients that have been satisfied with the results and exceptional services.
If there's one thing that Mapletree Media have boasting rights to, it's the first-class UX journey you gain with them. As an award-winning brand, they are known for paying attention to even the smallest detail with every project- making everything count. They believe that user experience is the key to creating a successful website and not a client goes by without being sat down with their professionals for a thorough consultation. Thus, ensuring that you get the best understanding of your ideas and your user's point of view.
2. Voilaah
| | |
| --- | --- |
| ADDRESS | 29 Mosque St, Singapore 059507 |
| OPERATING HOURS | – |
| CONTACT | +65 6717 9535 |
Voilaah is a full-service business that assists clients in developing products and websites. This is accomplished through comprehending and analysing their business requirements, communication objectives, and project objectives. Conjuring ingenious solutions that are both user-friendly and profitable. Many businesses have benefited from their expertise in new technologies, methodologies, and design.
3. Verz Design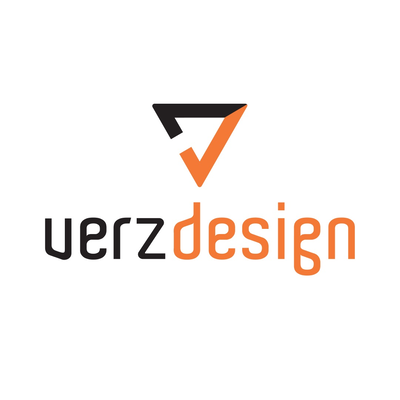 | | |
| --- | --- |
| ADDRESS | 56 Kallang Pudding Rd, #07-05/06 HH@Kallang, Singapore 349328 |
| OPERATING HOURS | Weekdays (9am – 6:30pm), Weekends (Closed) |
| CONTACT | +65 6841 1680 |
Every successful product starts with a detailed understanding of your business and its users. They employ tried-and-true methods, as well as their own knowledge and methodology, to provide the finest user experience possible. Verz Design completed UX projects after noticing a desire for cashless kiosks for F&B companies to personalise and order.
4. MediaOne
| | |
| --- | --- |
| ADDRESS | 64B Boat Quay, Singapore 049852 |
| OPERATING HOURS | Weekdays (9:30am – 6:30pm), Weekends (Closed) |
| CONTACT | +65 6789 9852 |
MediaOne offers companies and organisations in Singapore customer-focused UX design and full website design services. By delivering services that are in accordance with customer demands and contemporary UX design trends, they have developed a warm relationship with their ever-growing clientele base. They work with startups, SMEs, Fortune 500 companies, government organisations, and nonprofits.
5. Jin Design
| | |
| --- | --- |
| ADDRESS | 7 Temasek Boulevard #12-07 Suntec Tower One, Singapore 038987 |
| OPERATING HOURS | Weekdays (9am – 6pm), Weekends (Closed) |
| CONTACT | +65 9693 3801 |
Your business is influenced by your website. It can mean the difference between a continuous stream of revenue and a sales slump. They're a web design firm that assists and empowers businesses and start-ups like yours to create websites that provide them a competitive advantage. Their services also include website construction, landing page design, and website management, among others.
6. Wondertabs
| | |
| --- | --- |
| ADDRESS | 10 Anson Rd, #33-03, Singapore 079903 |
| OPERATING HOURS | 24 hours |
| CONTACT | +65 3138 1919 |
Wondertabs is a professional, high-quality web development team that offers a wide range of services. Web design and development, e-commerce, innovative graphic design, and content management system solutions are all available to meet the demands of any company. They're here to guide you along the way and help you build the finest internet business you can.
7. Sennex Consultants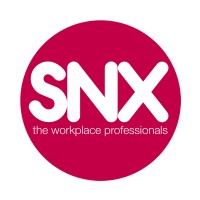 | | |
| --- | --- |
| ADDRESS | 315 Outram Rd, #06-10 Tan Boon Liat Building, Singapore 169074 |
| OPERATING HOURS | Weekdays (9am – 6pm), Weekends (Closed) |
| CONTACT | +65 6327 9489 |
Sennex Consultants is solely responsible for all aspects of design programming, architecture, engineering, technology, budgeting, interior construction, and project management. The design-build process is appropriate for interior projects since it allows for a 'quick turnaround' while maintaining cost and quality assurances. User design reduces the delivery cycle time and the administrative strain on the customer.
8. Webpuppies
| | |
| --- | --- |
| ADDRESS | 138 Robinson Rd, Oxley Tower, Singapore 068906 |
| OPERATING HOURS | Weekdays (10am – 8pm), Weekends (Closed) |
| CONTACT | +65 6741 1708 |
Webpuppies is a trusted technology partner for a number of government agencies as well as some of the world's most well-known companies. They have unrivalled credentials in change management, technology disruption, and corporate innovation, with more than 20 years of expertise and over 2500 projects under their belts. Webpuppies improve profitability by allowing businesses to develop in the technological spectrum.