SEO
16 Best SEO Consultants in Singapore
The term Search Engine Optimization (SEO) refers to the process of optimising a website for search engines. Essentially, it refers to the process of enhancing your website in order to amplify its exposure when consumers use search engines to look for items or services connected to your business. The higher your page's exposure in search results, the more likely you are to draw attention; hence, attracting new and existing consumers to your company. With that, this article is listing out the best SEO consultants in Singapore so you get the best results.
Bots are used by search engines like Google and Bing to crawl the web. It travels from site to site, collecting information about those sites, and indexing them. Additionally, to decide the order in which sites should show in the search results for a particular query, computers examine pages in the index; taking into consideration hundreds of ranking criteria or signals.
SEO can help you enhance your audience's experience and generate more traffic to your site. Therefore, giving you an advantage over the competition, thus, increasing conversions. As a result, this equals more sales, more loyal consumers and more growth for your company.
You may decide to do it all on your own but it's expected for you to face hurdles and challenges. From taking up too much time and money to simply not getting the satisfactory results you expected. If you face this, you may want to try sourcing from SEO consultants.
1. Mapletree Media
| | |
| --- | --- |
| ADDRESS | 1 Irving Place The Commerze @ Irving #08-01 Singapore 369546 |
| OPERATING HOURS | Weekday (9am – 6pm), Weekend (Closed) |
| CONTACT | +65 9627 6717 |
Mapletree Media is at the top of the game when it comes to SEO. Established in 2006, they are one of the best SEO consultants in Singapore! They provide a large array of services from web development to digital marketing but it's time to highlight their outstanding SEO services.
What's not to enjoy? From having your business ranking first on SERPs, they have a long list of satisfied clients such as 100% Pure, Esthemedica and Haba. The team behind their above-and-beyond quality are equipped with experience and skills like no other.
Their services are centred on return on investment (ROI), recognising that you, the client, want to generate income while staying within your budget. Their method enables you to get exceptional outcomes while making every dollar matter.
2. Dynamic Marketing
| | |
| --- | --- |
| ADDRESS | 316 Tanglin Road, Phoenix Park Block G, #02-01, Singapore 247978 |
| OPERATING HOURS | Weekday (9am – 6pm), Weekend (Closed) |
| CONTACT | +65 8660 9098 |
Dynamic Marketing stands out for its low prices, knowledgeable advisors, and trustworthy services. Every member of its staff is an expert in SEO for various sectors, guaranteeing that their clients' websites remain at the top.
Furthermore, its SEO consultants in Singapore are well-versed in both on-page and off-page optimization techniques. One-size-fits-all marketing isn't something Dynamic Marketing believes in. Thus, its specialists will thoroughly research your company and devise a unique plan to achieve your goals.
3. Aemorph
| | |
| --- | --- |
| ADDRESS | 1 Phillip St, #09-00 Royal One Phillip, Singapore 048692 |
| OPERATING HOURS | Weekday (8am – 8pm), Weekend (Closed) |
| CONTACT | +65 8598 6771 |
If you want to increase your digital impact and visibility, Aemorph is the person to talk to. They are well-known for assisting clients in converting their business into a digitally powerful one. They provide a variety of platforms, tools, techniques, and tactics aimed at helping you grow your business online.
Moreover, SEO, Pay Per Click, social media paid advertising and more are among the services they offer. Everyone knows about digital marketing but Aemorph is one of the few companies that can offer the most effective techniques.
4. WebSell Solutions
| | |
| --- | --- |
| ADDRESS | 60, #09-38 Paya Lebar Rd, Paya Lebar Square, Singapore 409051 |
| OPERATING HOURS | Weekday (9am – 6pm), Saturday (9am – 1pm), Sunday (Closed) |
| CONTACT | +65 6747 0457 |
WebSell Solutions has been a valued partner and supporter of numerous SMEs since 2011. Your company will easily step up its digital game with the aid of its expert IT and marketing specialists. As they seek to attract more and more clients to your organisation, they only give excellent ROIs along with many long-term advantages.
5. Brew Interactive
| | |
| --- | --- |
| ADDRESS | 111 North Bridge Rd, #08-19, Singapore 179098 |
| OPERATING HOURS | Weekday (9am – 6pm), Weekend (Closed) |
| CONTACT | +65 6814 2952 |
Brew Interactive was established in 2009. They have established themselves as one of Singapore's premier marketing firms, working with clients such as Qatar Airways and Oppo. Brew Interactive thinks that the secret to effective advertising is cooperation. Social Media Marketing, Content Marketing, and Digital Reputation Management are some of their most well-known services.
6. SEO Agency
| | |
| --- | --- |
| ADDRESS | 120 Robinson Road Suite 1 #05-01, Singapore 068913 |
| OPERATING HOURS | Weekday (9am – 6pm), Weekend (Closed) |
| CONTACT | +65 6270 2193 |
Established in 2011, SEO Agency is one of Singapore's leading digital marketing firms, their consultants specialising in search engine optimization. Their success is the result of a collaborative effort based on technical knowledge and a creative approach that allows them to offer full-service solutions to their clients.
Furthermore, with their digital marketing tactics, SEO Agency continues to stay ahead of the curve. They are enthusiastic about anything digital. The SEO Agency staff consistently produces excellent results because of their considerable experience.
7. Olive Asia
| | |
| --- | --- |
| ADDRESS | 2 Ang Mo Kio St 64 #05-01E Econ Industrial Building Singapore 569084 |
| OPERATING HOURS | Weekday (9am – 6pm), Weekend (Closed) |
| CONTACT | +65 6483 7635 |
Olive Asia began as a web development and marketing business in 2012. It was developed by a group of highly skilled and creative people with the goal of assisting future clients in reaching big audiences through internet channels. Since then, they've established themselves as one of the greatest and most sought-after service firms.
Additionally, they provide personalised services that are tailored to your specific requirements, all at a reasonable cost. This covers comprehensive website development, web application and development, and web design.
8. Best SEO Marketing
| | |
| --- | --- |
| ADDRESS | 12 Woodlands Square, #03-77 Woods Square Tower 1, Singapore 737715 |
| OPERATING HOURS | Weekday (9am – 6pm), Weekend (Closed) |
| CONTACT | +65 6871 8870 |
Best SEO Marketing has made a reputation for itself in Singapore by assisting a large number of businesses in growing via the usage of their services. One of the finest aspects of their firm is that they provide high-quality marketing at a reasonable cost. Through its SME services, the organisation aims to help any and all businesses achieve awareness.
Moreover, it makes no difference how tiny a company is because Best SEO Marketing will assist drive visitors to your website. As a result, you'll be able to attract more clients. Essentially, their support is focused on increasing sales rather than simply generating leads.
9. TNC
| | |
| --- | --- |
| ADDRESS | 8 Burn Road, Trivex, Singapore 369977 |
| OPENING HOURS | Monday-Saturday: 10am-8pm |
| CONTACT DETAILS | +65 9670 3056 |
Since 2010, TNC has been assisting company owners in increasing their online exposure by offering SEO consultation, website design, online reputation management, and other services. On top of that, TNC has been referred to as one of Singapore's best SEO consulting firms. This is due to its dedicated staff of consultants that seek to improve their clients' online visibility. Finally, throughout its ten years in the market, TNC has worked with numerous successful firms, so you can be certain that it will do all possible to help your company flourish.
10. Adtreme
| | |
| --- | --- |
| ADDRESS | 138 Robinson Rd, #12-03 Oxley Tower, Singapore 068906 |
| OPENING HOURS | Open daily: 8 am – 9 pm |
| CONTACT DETAILS | +65 8887 8371 |
Adtreme is a Singapore-based performance-driven digital marketing service that assists businesses in increasing revenue, leads, and appointments. They mostly employ Google, Facebook, and Instagram marketing tactics to expand their enterprises, allowing them to boost profitability, performance, and ROI. They offer a simple and proven method that includes consultation, strategising, and execution, which results in winning company ideas and campaigns.
11. Thinking Notes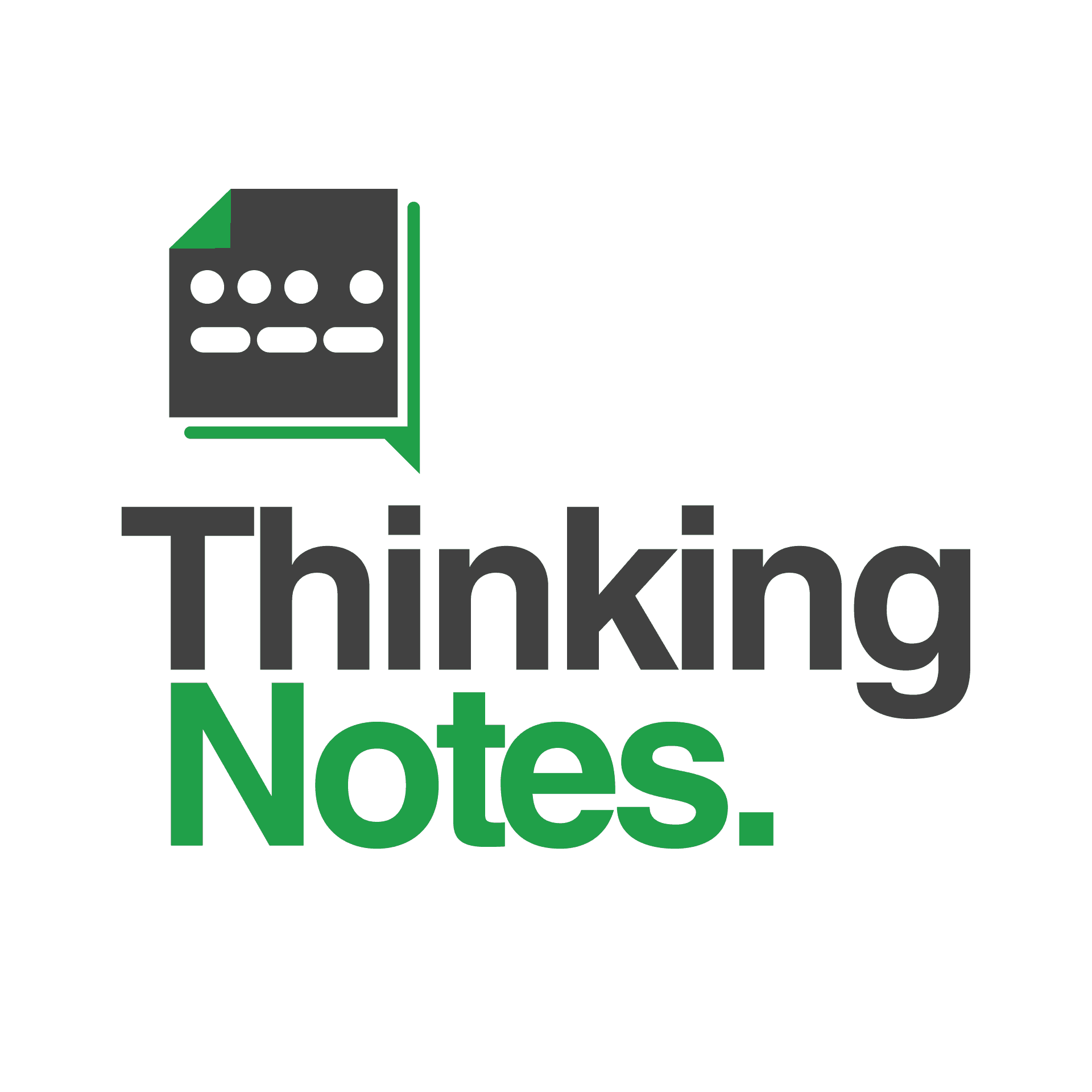 | | |
| --- | --- |
| ADDRESS | 5 Upper Aljunied Link, Quartz Industrial Building #06-05/06 Singapore, SG 367903 |
| OPENING HOURS | Monday to Friday: 10am to 7pm |
| CONTACT DETAILS | thinkers@thinkingnotes.com |
Thinking Notes is the place to go if you want your website to be in Google's top three search results. It's an SEO firm that provides digital marketing services to increase your website's exposure and traffic. Website design, SEO services, and the e-commerce website design are just a few of the things they provide. Its SEO consultants are professionals in search engine research and planning, so you can be certain that if you engage them, you'll be in good hands.
12. East Side Mafia
| | |
| --- | --- |
| ADDRESS | 31 Rochester Dr, Penthouse Level 24, Singapore 138637 |
| OPENING HOURS | Open daily: 9 am – 9 pm |
| CONTACT DETAILS | +65 3163 5710 |
Another SEO specialist in Singapore, East Side Mafia, offers moderately cost bespoke site design services. They guarantee high-level website architecture, in-depth keyword analysis, site interlinking, and, of course, SEO. To ensure that you appear at the top of Google search results, East Side Mafia employs a three-step technique. Their evaluation includes not just your website, but also other connected firms, allowing you to keep ahead of your competition.
13. Notion Age
| | |
| --- | --- |
| ADDRESS | 1 Kallang Jct, Level 6 Vanguard Campus, Singapore 339263 |
| OPENING HOURS | Weekdays: 10 am – 7 pm. Saturday: 10 am- 4 pm |
| CONTACT DETAILS | +65 6864 9639 |
In 2001, Notion Age was established. The company has grown to become one of Singapore's top SEO experts throughout the years. They're also well-known for their marketing and SEO/SEM expertise. Notion Age's staff consists of various SEO/SEM professionals as well as seasoned internet marketers.
When it comes to providing the highest quality work, they are all devoted and passionate. They feel that if they establish high goals for themselves, they would be able to provide good service to their customers.
14. AUN Global Marketing
| | |
| --- | --- |
| ADDRESS | 1 Marina Boulevard One, Marina Blvd, #20-00, Singapore 018989 |
| OPENING HOURS | Weekdays: 9 am – 6 pm |
| CONTACT DETAILS | +65 6978 4042 |
In 2010, AUN Global Marketing launched its operations in Singapore. The corporation, however, has been in operation since 1998, with headquarters in Tokyo, Japan. They have swiftly expanded throughout Asia over the years, assisting innumerable businesses along the way.
In addition to Thailand, Taiwan, Hong Kong, the Philippines, and Vietnam, they now operate regional offices in Thailand, Taiwan, Hong Kong, and the Philippines. It made them one of the world's few publicly traded corporations specialising in digital marketing and search engine optimization.
15. Impossible Marketing
| | |
| --- | --- |
| ADDRESS | 14A Yan Kit Road (Level 2 & 3), Singapore 088266 |
| OPENING HOURS | Weekdays: 9.30 am – 6.30 pm |
| CONTACT DETAILS | +6562088111 |
Impossible Marketing, founded in 2012, is an award-winning agency that has worked with over 1,000 brands. Their comprehensive services include PSG grants, search engine optimisation (SEO), search engine marketing (SEM), lead generation, social media marketing, and video marketing. Particularly for SEO services, they ensure that the processes are thoroughly done, which range from intensive keyword research, fixing of core web vitals (page speed), SEO strategy implementation, and increasing web authority.
16. Heroes of Digital
| | |
| --- | --- |
| ADDRESS | 1008 Toa Payoh N, #05-01, Singapore 318996 |
| OPENING HOURS | Weekdays: 9 am – 6 pm |
| CONTACT DETAILS | +65 6802 3658 |
Heroes of Digital is the only digital marketing agency in Singapore that utilises its own proprietary technology to assist SMEs in improving their digital marketing results. Their offerings include search engine optimization (SEO), Google ads, social media marketing, and web design. As a leading SEO agency, they have collaborated with various brands to ensure their digital presence is known across the globe.