Web Development
How To Register A Domain For Your Website
If you are new to the procedure, finding a domain might be difficult. With so many options, the task may rapidly become daunting. Fortunately, Mapletree Media can assist you by giving you all of the information you want. Finally, you'll have a good grasp of your options and how to register your own domain after reading this article.
What Is A Domain?
A domain name is a name that tells your audience who you are. Your domain is your brand identification, and you control it. It will assist your website in generating attention when it appears in search engine results.
Within the Internet, a domain name is an identifying string that establishes a sphere of administrative autonomy, authority, or control. Additionally, the original purpose of domain names was to make it easy for people to reach websites on the Internet. Domain names are used for application-specific naming and addressing in a variety of networking contexts. Now they are used in many other ways.
What Is A .sg Domain?
Whether or whether you need an a.sg domain for your Singapore company depends on your goals. When you're aiming for a worldwide audience and don't want to focus on a specific region, a broad, generic domain name makes more sense.
However, there are a few instances where a.sg domain name makes more sense for your website. When you're looking for Singapore traffic, one cause may be. If your major target audience is mostly from Singapore, rather than anyplace else in the world, you should consider using.sg. This is also beneficial for SEO; if you want to rank locally, you'll find it easier to persuade search engines to rank you better with a ccTLD rather than a generic one.
What Is A Domain Registrar?
A domain name registrar is a company that sells and registers domain names on your behalf. ICANN (Internet Corporation for Assigned Names and Numbers), a non-profit body in charge of domain name management, accredits all domain name registrars.
A generic top-level domain registry or a country code top-level domain registry must accredit a domain name registrar. The criteria of the chosen domain name registry are followed by registrars. The registry is a centralised database that stores all domain name records. A domain name must be added to the database, along with any relevant information, in order for it to be recognised.
Why Is It So Important?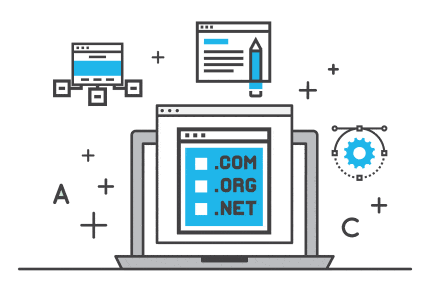 Consider your domain name as a one-of-a-kind identification among the 1.89 billion websites online as of August 24, 2021. As a result, having a distinctive and easy-to-type domain name for your online presence is critical. Your website serves as an online extension of your company, and the domain name you select will serve as the address for visitors to discover it.
To add, memorable domain names are often entered into Google, and algorithms keep note of them in order to give their related sites greater authority. Therefore, the more searches your branded domain name receives, the more authority points it receives from Google. As a result, ranking better for relevant keywords will be much easier.
When Registering, Keep These Things in Mind
Instead of going via your web host, you should register your name directly with the domain name registrar. This protects you against your hosting site registering the domain name under their own name, giving them ownership rights.
Furthermore, the site host may subsequently charge you exorbitant fees for the domain name's rights. Keep in mind that domain names have a tendency to vanish rapidly. Many individuals believe that all of the finest domain names have already been claimed.
This is especially true when it comes to descriptive titles for products and services. Therefore, in order to avoid future frustration, you should pick the one you require as soon as feasible.
What To Look For When Choosing The Right Domain Registrar
All domain registrars do not have the authority to offer all domain extensions. Some domain registrars, for example, can only offer domains with country-specific extensions. Therefore, along with domain name registration, each domain registrar may provide other services. Some registrars may provide discounted domains as a promotional offer, while others may provide free add-ons to entice consumers.
We consider the following factors while selecting the best domain name registrar:
Price
The first thing you should look at is the cost of a domain name. Some domain registrars may offer inexpensive upfront fees for the first year of registration, but their renewal prices might be drastically different.
Moreover, a domain name can be registered for a minimum of one year. However, certain businesses may demand a longer registration term, such as a minimum of two years. A domain name can be registered for up to ten years at a time.
Transfer
A domain name can be transferred from one registrar to another. Normally, you wouldn't need to transfer your domain name immediately away. However, if you're dissatisfied with your current registrar, you should be able to do so quickly.
Moreover, it's important to note that a domain name cannot be transferred within the first 60 days after registration. ICANN decides on the beginning period. Following that, you are free to transfer it to any other registrar.
The majority of domain registrars make it simple to transfer domain names at no additional cost. However, some, on the other hand, may try to make it difficult or demand a price to remove the domain lock.
Expiration policies
Domain names are only registered for a limited time. You can extend the life of your domain registration before it expires. If you forget to renew your domain name, it will expire and anybody will be able to register it.
Therefore, even if you utilise the automatic renewal function, it's a good idea to verify the expiration policy of your domain registrar. Even after the domain has expired, some registrars provide a grace period. With that, you can renew your expired domain name within this grace period.
What Makes A Good Domain Name?
Incorporating keywords
Keywords are used for more than simply content. Your domain name is used by search engines to figure out what your site is about and to assist decide search rankings.
As a result, it's critical to incorporate keywords wherever feasible. Your domain name should contain keywords that are related to your website. It's far more vital to correctly portray your content than it is to add keywords for the purpose of adding keywords.
If you're stumped for ideas, Google Keyword Planner is a good place to start. This free tool allows you to search for keywords based on search volume and other characteristics to find terms that people really use. But don't get too carried away. Using too many keywords, particularly popular ones, might make your site appear uninteresting and perhaps untrustworthy.
Keep it short
While keywords are vital, don't go too long with your domain name. It's preferable to have a short and memorable domain name. We recommend that your domain name be no more than 15 letters long. Longer domains are more difficult to remember for your users.
Furthermore, consumers will be more likely to type errors with lengthier domain names, resulting in traffic loss. That's why keeping your domain length small is a smart choice.
Easy to spell/pronounce
Your domain name should most likely be memorable. However, if you're thinking about naming your child after Elon Musk, don't. You'll have to offer someone your website or email address vocally at some point, no matter how nice it appears written down. Word-of-mouth advertising is still effective.
Furthermore, it only works if people can pronounce your domain correctly. This also makes the name simpler to remember, boosting the likelihood of individuals visiting and sharing the site with their networks.
Steer away from hyphens
Using hyphens to achieve the domain name you desire may appear to be a novel approach. Regrettably, they're difficult to describe verbally. They also make it more difficult to type the domain. Some individuals are likely to completely forget about them and end up on someone else's website.
With that, when coming up with domain name ideas, try to stay away from anything that isn't a letter. This involves the substitution of digits for letters. These small details make it much simpler for individuals to forget and enter the name incorrectly.
Unique and brandable
A distinctive domain name may make your company stand out and even keep you out of legal problems. You'll want it to be brandable because it can help with your marketing efforts.
You don't want to inadvertently utilise a trademark or be accused of plagiarising from another weblog. You might also choose a domain name that is more easily recognisable. Brandable domain names are one-of-a-kind, memorable, and catchy.
Doubled letters are a big no
Using duplicated characters in a domain name almost guarantees errors. It's difficult to read and much more difficult to type accurately when letters are doubled. If you make enough mistakes, you can wind up with someone typo-squatting your traffic. Furthermore, taking even a few seconds longer than required to find out how to sell your domain is a waste of time.
Ensure flexibility
It's a good idea to pick a domain name that relates to your business or specialisation since it provides visitors with a sense of what your site is about. However, you do not want to restrict your long-term possibilities too much. Moving your website to a new domain may be a time-consuming procedure, and if you don't do it correctly, you risk losing search rankings. That is why it is critical to choose a domain name that is adaptable from the start.
Research its availability
You may utilise a research tool to see if it's accessible once you've reduced your search to a few choices. However, just because a domain name is accessible does not rule out the possibility that someone else has a legitimate claim to it. Before making your decision, you should conduct a trademark search to ensure your safety.
It's also a good idea to make sure you have the right social media handles. If you can't discover an exact match, consider combining your domain name with anything that makes sense.
Step-By-Step On How To Register Your Domain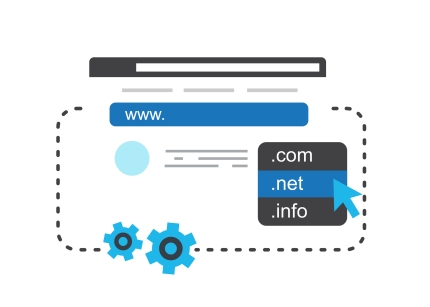 Determine which extension is best for your company
A.com.sg domain name accurately reflects your local business. It's also recognised as the most well-known extension on the market right now. A.sg domain, on the other hand, is aimed at Singapore-based enterprises and organisations, and it assists them in naming their digital sites.
With both alternatives now available, you should be able to quickly pick one that best suits your needs. Moreover, it may make a significant impact in the long run.
Make a list of possible domain names
Let's pretend you've discovered the name you truly want, but it's not available. So, what's next? You can try your luck with a different domain name registrar, but your desired domain name is likely to be taken as well. As a result, keeping a list will make the procedure go much more smoothly. To acquire a domain, most registrars will demand either a PayPal account or a credit card.
The primary and secondary nameservers of your web host
Thirdly, you must point your domain to your website after purchasing it. Therefore, if you have a web host, find out what their primary and secondary nameservers are and preserve the information. This is generally found in their frequently asked questions, under headings such as DNS, domain name or domain name transfer. You can always email the host if you can't find them.
Park it (if you don't have a web host yet)
Finally, if you've bought a domain name but don't have a web host yet- you can ask the registrar to park it for you. Additionally, even if your website isn't ready yet, this is a wonderful method to rapidly acquire the domain name you want. With that, by default, most registrars will park your domain name. As a result, it typically does not need any further procedures.