Branding is responsible for everything we know about every product we use. It's the link that links the business and the client. Branding is important for every business, whether it's a tiny start-up or a large corporation. However, not all of us are experts in this skilled field, therefore, it's time to bring in the professionals. With that, this article is listing out the best brand consultancy in Singapore and why it's important.
What Is A Brand Consultant?
Brand consultants help firms promote their products by providing analysis, solutions, and general marketing knowledge. They do this by examining your brand's performance in comparison to competitors. Through market analysis, content marketing, website audits, keyword research, and video services, brand strategists can turn tiny businesses into powerhouses.
Why Is It Important To Hire A Brand Consultant?
Market analysis is carried out by brand strategists to assess competition, market intent, and internet presence. Companies may learn about their major rivals and devise a plan to outperform them using them. Moreover, they may use competitive analysis to learn what keywords their competitors are using, how they organise their websites to maximise search and more. Customer personas are also studied in depth by brand consultants to learn about their pain areas and the sorts of solutions they require.
Website audits are also performed by brand strategists to identify issues that contribute to low Google rankings. With that, they go beyond the surface to determine what aspects of their website may be enhanced, therefore assisting businesses in achieving their objectives. The optimization of website pages, as well as the implementation of SEO best practices such as metadata optimization and content, is the focus of a website audit.
Aside from the talents of brand consultants, one of their main competencies is developing a good corporate branding plan. Market and competitor research is something that brand strategists may do. They may position a company's product or service to be more enticing to consumers by examining every product feature, outperforming the competition.
Best Brand Consultancy In Singapore
1. Mapletree Media
| | |
| --- | --- |
| Address | 1 Irving Place The Commerze @ Irving #08-01 Singapore 369546 |
| Operating hours | Weekday (9am – 6pm), Weekend (Closed) |
| Contact | +65 9627 6717 |
Mapletree Media is one of Singapore's highest-grossing firms and a digital behemoth. Crystal Tomato, Self Medical, and Thomson Skin Centre are just a few of the many clients that were pleased with the outcomes and excellent service. Through detailed consultation, they completely grasp the vision, purpose, short and long-term goals, brand values, and brand strengths of businesses. As We Award winners, target market, target consumers and unique selling propositions are just some of the many methods they use to skyrocket brands to success.
2. DIA Brand Consultants
| | |
| --- | --- |
| ADDRESS | 300 Beach Rd, #33-07, Singapore 199555 |
| OPERATING HOURS | Weekday (9am – 6pm), Weekend (Closed) |
| CONTACT | +65 6735 3696 |
DIA Brand Consultants specialises in deciphering complicated companies and infusing brands with new thinking and simple ideas. They offer a diverse range of services, including research, strategy, design, and activation. Trendspotting, design thinking, brand vision and positioning, brand roadmap, brand consultancy and management, and more are all part of this process. Singapore Workforce Development Agency, Disney, Standard Chartered Bank, and others are among their clientele.
3. Martin Roll Company
ADDRESS

High Street Centre #08-08 1 North Bridge Road Singapore 179094

OPERATING HOURS

–

 

CONTACT

+65 65497141
This Singapore-based business specialises in brand strategy and consultancy. Martin Roll, the company's founder and CEO, has over 25 years of C-suite consulting expertise and is arguably Singapore's top branding consultant. The Martin Roll Company specialises in three types of services: consulting and advising, speaking, and facilitating and mentoring firms in Singapore as they develop their brand identity.
4. Equus Design Consultants
| | |
| --- | --- |
| ADDRESS | 128b Telok Ayer St, Singapore 068597 |
| OPERATING HOURS | Weekday (9am – 6pm), Weekend (Closed) |
| CONTACT | +65 6323 2996 |
Equus is an award-winning branding and design firm, and one of the pioneers in this sector in Southeast Asia, with customers such as Singapore Airlines, Bank of East Asia, SingHealth, and others. Founded in 1994, its branding method is tailored to each client, with strategy at the forefront and design thinking at the heart.
It's a one-of-a-kind method in which Equus and the customer collaborate as a single team, drawing on the collective wisdom of all participants. Their proven technique uses emotional intelligence to uncover the full potential of their client's brands, resolving difficult issues with clarity.
5. Superunion
| | |
| --- | --- |
| ADDRESS | 50 Scotts Rd, #04-02, Singapore 228242 |
| OPERATING HOURS | Weekday (9am – 6pm), Weekend (Closed) |
| CONTACT | +65 6351 1338 |
Superunion, based in Singapore, prides itself on being a next-generation brand agency founded on the spirit of creative optimism. Their services are split into three categories: strategy, implementation, and optimization. Brand identity, brand strategy and positioning, brand governance, brand launches and events, and much more are all part of this. If you're unsure, look at their customer list, which includes BBC 2, the London Symphony Orchestra, and Nespresso.
6. Landor
| | |
| --- | --- |
| ADDRESS | 50 Scotts Rd, #04-02, Singapore 228242 |
| OPERATING HOURS | Weekday (9am – 6pm), Weekend (Closed) |
| CONTACT | +65 6671 3200 |
Since 1940, Landor has used strategic prototyping to assist clients in making brand decisions such as how to go to market quickly and with a high likelihood of success. Landor has grown to become one of Singapore's top branding firms; employing worldwide resources and cutting-edge technology to evaluate the consequences of a brand's decisions in order to create new experiences and expand a company's horizons. Customer-brand interaction, innovation, interactive and new media, insights and analytics are among the services it offers.
7. MediaOne
| | |
| --- | --- |
| ADDRESS | 64B Boat Quay, Singapore 049852 |
| OPERATING HOURS | Weekday (9:30am – 6:30pm), Weekend (Closed) |
| CONTACT | +65 6789 9852 |
MediaOne is a Singapore-based digitally-driven branding consultancy that assists businesses in realising their brand's full potential. They provide a wide range of services, including brand planning, design, social media, and name. With that, Maybank, Enterprise Singapore, and Singtel are just a few of the businesses they've worked in the past.
8. Interbrand
| | |
| --- | --- |
| ADDRESS | 20 Kallang Ave, Singapore 339411 |
| OPERATING HOURS | – |
| CONTACT | – |
Interbrand is a Singapore-based branding consultancy that aims to assist businesses in developing a clear plan for providing great customer experiences. It has 18 offices in 14 countries and achieves outcomes by combining creativity, strategy, and technology. Interbrand is a division of Omnicom Group Inc.'s Brand Consulting Group. Brand definition, brand value and intelligence, experience strategy, experience design, social engagement, and more are among their offerings.
9. The Brand Theatre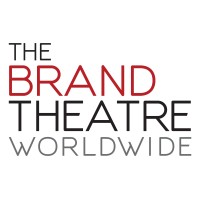 | | |
| --- | --- |
| ADDRESS | 55 Serangoon North Ave 4, #01-03, Singapore 555859 |
| OPERATING HOURS | Weekday (9am – 6pm), Weekend (Closed) |
| CONTACT | +65 6288 7812 |
Since 1997, this leading agency has provided branding consulting in Singapore and has a long history of establishing brands. Their concentration is on launching and maintaining great brand performances in B2B, B2C, and government organisations. Additionally, they are available in 34 countries and have impacted over 1000 companies throughout the world. Brand consultancy, internal branding, branded customer experience management, and a worldwide brand school are among its offerings.