These days every business owner is migrating their products and services to the online world. This is because everyone is now always on their phone hence businesses thrive being on the internet as it is more accessible. However, not everyone is an expert at building websites that require more than simple designs to be successful. Therefore, we are listing out the best web design companies in Malaysia to help kickstart your online journey.
The digital world is ever-evolving; that's why we need to stay in trend to ensure your business maintains successfulness whether it be online and offline. Websites are a marketing channel for your business. It is where customers find you when they want to reach you and know more about what you offer.
However, just having a website doesn't mean that everything is taken care of. You have to make sure there is an effective web design process in creating the website. Here are our top picks of web design companies in Malaysia.
Mapletree Media is a leading web design company in Malaysia based in Singapore. We provide everything you need to make a winning website from concept, creative execution, testing and promotion. Additionally, we provide full website design services and help make your dream website come true.
Our philosophy is to take our clients' demands into action. From understanding the client needs to ending it by creating extraordinary results that exceed all expectations. We strive to help companies generate leads online by creating innovative user-friendly websites that are attractive, functional and easy to navigate. We do this while maintaining the integrity of their brand identity.
Modern Web Design offers full web design and development services in Malaysia. Clients appreciate the attention to detail and ability to solve challenging problems. They use analytical research and dynamic web design to create high-quality websites using your brand identity and goals in mind.
Additionally, in order to increase hits and ranks, they optimise the client's website to unlock their full potential. They have a solid trust in their ideas of website design so you can be confident that your vision will come to life when you work with them.
What do you get when you combine a group of selfless professionals that love what they do with a team with an entrepreneurial spirit? Based in Malaysia, Bike Bear, the agency for those who want to take their web design to the next level. Never short on ideas or creativity, Bike Bear includes blue-chip clients such as Shell, Universal and UNICEF too!
Moreover, the diverse backgrounds of its employees are key to its success: from highly logical individuals in charge of programming to creatives that can help you with content writing. They work together fluidly to come up with fresh strategies that help you reach your goals.
Ooi Solutions is a company that specializes in creating customized web design solutions for businesses in Malaysia. They will diligently note down the important aspects of your business so that they can tailor the site to your needs and goals.
In addition, the details that they note down from consultations become the foundations for the site itself. Alongside strategies that they come up with, they believe implementing this will work best for your business. They always take on a personal approach to each project, working closely with clients to create something unique and exactly how you'll envision it.
eJeeBan is an award-winning agency that offers professional web design for businesses in Malaysia. They are driven by the passion to bring out the best in every web project they do. The features they provide include responsive designs, mobile-friendly designs, and SEO friendly designs.
In addition, they offer secure server hosting options with daily backups and online migration. They believe teamwork makes the dream work. With that, they are forever searching, experimenting, innovating, learning and moving ahead of their time.
Winnefy is a professional web design company in Malaysia. It provides innovative web design solutions with the expertise of digital marketing, social media management, SEO and even graphic design. Through its strategic partnerships with top-tier developers, designers, and search engine optimization experts, Winnefy helps clients build their brands online through smart marketing strategies. As a result, this powerful combination has helped Winnefy attract numerous high-profile clients across industries including motor vehicles, consumer goods firms and more!
HUSTLR is a full-service digital agency, specializing in everything digital including web design and they are based in Malaysia. However, they don't just build websites. They build businesses. They help clients build an online presence that supercharges their business through highly scalable and conversion-focused web experiences.
This is for both their corporate website as well as their eCommerce site or landing page. To be frank, they do more than just creating pretty websites. If you're serious about marketing your business online and want results, HUSTLR is where you want to go with.
Laman7 is a web design agency located in Malaysia. They are well-known for their result-driven approach to providing affordable web design services. They value strong communication and work for hand in hand with clients to ensure that they are getting the best web solutions possible for their businesses.
Furthermore, they believe that having a pre-existing website won't stop them from helping your business grow because they perform audit services to see which aspects of your website needs to be worked on. If you need a new or improved site, Laman7 can help with that as well as maintenance and support services once you launch your new website.
KS Global places a high priority on offering the best web design, e-commerce website development, and SEO solutions to its clients. They take pleasure in advocating for cutting-edge website design and digital marketing techniques that provide tangible results for their clients. Their in-house and freelance website developers are always honing their talents and staying up to date with the latest technology in order to assist their clients in achieving their online sales objectives year after year. At KS Global, they believe that the key to success is combining amazing web design, user experience, current technology, and integrated online marketing in order to create an effective website and eCommerce solutions.
Mind Your Web is committed to assisting your company in every manner imaginable. They deal with any sort of organisation, big or little, and their major focus is on producing high-quality bespoke responsive web designs. They are an all-in-one web design firm that offers SEO, eCommerce, and online marketing-focused site design with a money-back guarantee for all of its customers. You have 30 days to refund your cash if you are not happy with their services.
VeecoTech was founded in 2011 with the goal of assisting small and medium-sized enterprises. They collaborate with Google and MDEC, much as the others on this list. In contrast to other firms, their design is compatible with a wide range of devices, including tablets and smartphones. This will help you to reach a broader audience that will appreciate the opportunity to browse your website.
WebACE guarantees that its customers receive expert help and support in the development of future websites, allowing them to save time, resources, and money. For our business owners, they are opening up a world of possibilities. Their expert Web Design Malaysia team is here to help you thrive in business by creating a stunning website, app, or eCommerce website.
Hundreds of clients have already benefited from their services, and they have assisted them in achieving their company objectives. Give them a call if you need a professional website design or development business for your project, and their highly motivated customer service team will take care of it with the utmost care and respect.
iTech47 is known for providing the best SEO, digital marketing, web design, and development services in the industry. iTech47's reputation among businesses has been founded on achieving business goals and maintaining 100% client satisfaction. Their digital strategy is founded on the principles of creativity, distinctiveness, and group experience, all of which are intended to provide favourable results.
After all, iTech47 is a company that strives for perfection. iTech47's work demonstrates its top-notch reliability, principles, and tactics from planning to development to execution.
Geeks Working is a Malaysian firm with roughly ten workers that focuses on information technology. The company claims to have accomplished projects including digitising business by installing sites and developing applications, while only being in the sector for only 8 years. The firm may develop anything from a simple website to a complex application that satisfies the client's personal and commercial demands by utilising various software such as Adobe and WordPress.
Customer satisfaction is paramount at Rozzario, which is why their staff goes above and beyond to offer you the tools you need to expand your business. In terms of website creation, this means taking the time to talk with you about your company's history and what you want to achieve in the future. They'll use these facts to develop and create a website that's tailored to your company's requirements. You may anticipate the design to be not only attractive but also completely practical.
Virtual Spirit is a web and mobile app development firm that combines the two to maximise your business's potential. With this company's services, you can bring your business into the digital era and receive more than your money's worth! Virtual Spirit also offers technical consultancy services to help company owners understand how their websites and applications function.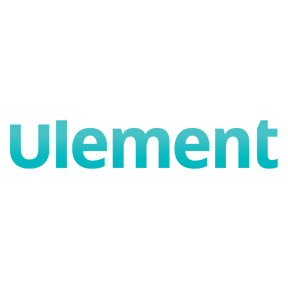 Through Ulement's 3-step approach for creating creative yet effective websites for businesses, website visitors may be converted into devoted clients. They start with branding, which entails figuring out what sets your company distinct from the competition while also analysing the market's nuances. The design and development process follows after that. No need to be concerned; they'll keep you informed every step of the process, ensuring that their strategies are tailored to your company's needs.
18. Eejeban
Eejeban is a multi-award-winning web design firm. What makes them distinctive is that they assist firms in remaining relevant. They provide aspirational branding, quality websites, smart thinking, and usable mobile web apps. Additionally, they believe in working together as a group.
They are always on the lookout, experimenting, inventing, learning, and staying ahead of the curve. People trusted them since they had previously worked for large corporations.