There is no disputing that advertising is a vital part of boosting your branding and surviving in the market for all sorts of organisations, whether small or huge. Finding a reputable advertising company in Singapore might be challenging at times, especially because there are so many on the market. Therefore, in this article, we have listed out the best advertising agency in Singapore, highlighting their beneficial strengths.
1. Mapletree Media
| | |
| --- | --- |
| ADDRESS | Mapletree Media Pte Ltd 1 Irving Place The Commerze @ Irving #08-01 Singapore 369546 |
| OPERATING HOURS | Weekday (9am – 6pm), Weekend (Closed) |
| CONTACT | +65 9627 6717 |
Mapletree Media is an award-winning company that has made a name for itself in the digital marketing world. When building up your business, marketing and advertising is an important aspect especially if you rely on going digital, a vital pillar to your successful business. That's where this agency comes into play- understanding the assignment.
Connoisseurs in digital marketing, the team behind this company will help build and guide you on your online journey. They are equipped with talented and skilful team players all with one goal- to make you reach your goal. Recently, they were awarded the Web Excellence Awards for their professional services- hence, you'll be in great hands with them.
2. Brew Interactive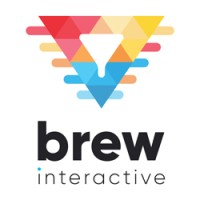 | | |
| --- | --- |
| ADDRESS | 111 North Bridge Road, #08-19, Singapore 179098 |
| OPERATING HOURS | Weekday (9am – 6pm), Weekend (Closed) |
| CONTACT | +65 6814 2952 |
Brew Interactive is a Singapore-based marketing business that was founded in 2009 and is currently one of the most well-known in the country; with customers such as Qatar Airways and Oppo. As a company that sees advertising as a two-way street ensures that not only do they satisfy your demands, but that they will also co-create the designs with you. Their suggestions will not disappoint you because of their experience.
3. Dentsu Singapore
| | |
| --- | --- |
| ADDRESS | Dentsu Asia Pacific Guoco Tower 1 Wallich Street, #21-01 Singapore 078881 |
| OPERATING HOURS | Weekday (9am – 6pm), Weekend (Closed) |
| CONTACT | +65 6501 4900 |
Dentsu Aegis Network, established in Japan, opened its doors in Singapore in 1994 with over 110 years of advertising and communications experience. Expert services in creative, marketing, and growth solutions that help organisations capitalise on opportunities across the customer journey, offering solutions for your customer lifecycle. Moreover, working with well-known companies like Toyota, Uniqlo and Canon demonstrate their impressive track record.
4. Billboarders
| | |
| --- | --- |
| ADDRESS | 1002 Toa Payoh Industrial Park (Industrial Estate) #05-1445 S(319074) |
| OPERATING HOURS | Weekday (9am – 6pm), Weekend (Closed) |
| CONTACT | +65 9778 7774 |
Billboarders is an advertising company made up of experts who engage with the target population to provide benefits that no other media can equal. Moreover, Billboarders provide a cost-effective and direct media option that enables inventive advertising to capture quick attention with infinite force.
Additionally, their billboards can go almost anyplace, at any time of day or night. With the assistance of interpersonal relationships, it's a wonderful answer. This new type of advertising is entertaining, engaging, and allows you to target your audience directly.
5. Havas Media
| | |
| --- | --- |
| ADDRESS | 80 Robinson Rd, Level 20, Singapore 068898 |
| OPERATING HOURS | Weekday (9am – 6pm), Weekend (Closed) |
| CONTACT | +65 6317 6934 |
The Havas Group, founded in 1835, today operates in over 100 countries and employs over 20,000 people. The aim of Havas Group is to bring various brands together via meaningful relationships. Lacoste, Forbes, and Lego are among the notable clients of the innovative design.
Furthermore, they've been able to create one of the most homogenous teams in the creative business because of their streamlined integrated structure. Advertising, Brand Design, Digital Commerce, and Mobile Marketing are just a few of their offerings.
6. The Bold Creative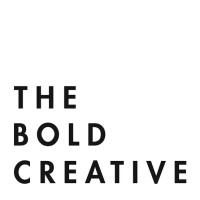 | | |
| --- | --- |
| ADDRESS | 151 Chin Swee Road, #02-24, Manhattan House, Singapore 169876 |
| OPERATING HOURS | Weekday (9am – 6pm), Weekend (Closed) |
| CONTACT | +91 9538501312 |
The Bold Creative is a partnership of two brilliant creative directors, Vanshaj Kapur and Pragnya Venkatesh. Rather than competing, decided to bring their great minds together to become one of the most sought-after advertising agencies. They specialise in Brand Strategy, Visual Branding, Direction, and Film Production. The duo devotes their efforts to creating only the best masterpieces for their customers.
With that, they think that personalization, as well as excellent communication between the creator and their consumer, are essential to success. As a result, they have made it their mission to not just create, but also to serve with purpose.
7. UltraSuperNew
| | |
| --- | --- |
| ADDRESS | 107 Rowell Road, Singapore 208031 |
| OPERATING HOURS | Weekday (9am – 6pm), Weekend (Closed) |
| CONTACT | +65 62916194 |
UltraSuperNew is an advertising firm that develops eye-catching designs that are recognised across the world; telling unique tales while also conveying a clear message to the audience. From social media content strategy, content creation, editorial content management and video production are just a few of their strengths. Give them a basic concept and be amazed at how they can improve things by bringing diverse cultures together and integrating them correctly, defying the norms.
8. The Idea Lab
| | |
| --- | --- |
| ADDRESS | 33 Ubi Avenue 3, Vertex Tower A #04-74 Singapore 408868 |
| OPERATING HOURS | Weekday (9am – 6pm), Weekend (Closed) |
| CONTACT | +65 6745 4332 |
The Idea Lab has a staff of art directors, strategists, and copywriters who create advertising material for key channels including television, print, outdoor, and social media. Moreover, they've created numerous marketing campaigns for well-known businesses such as LG, Nestle, Air Asia, and others over the years. With that, they've established themselves as one of Singapore's finest advertising companies because of their successful productions and extensive networks.